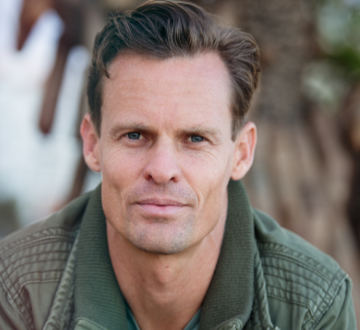 JACK'S STORY
I took out a Life with Critical Illness policy with an added Fracture Cover in September 2018. I am grateful to my Protection Adviser for reminding me of our planned appointment as I had cancelled our first scheduled appointment and frankly speaking did not bother to put date in the diary. At the consultation I have realised that this was something I should have arranged ages ago. Finally, at the age of 42, I have protected myself and my family in the event of death, serious illness and fractures. The following year I have suffered two accidents (one of them quite freak) and received two successful pay-outs. I have kind of imagined an accident taking place at work, but never at home! In January 2019, my front door slammed in my face due to high wind and I ended up with a broken nose. In May 2019 I fell of the ladder and fractured my wrist. On both occasions the claims process was straightforward, and my Adviser assisted with the paperwork. I have received two payments totalling £6000. This has really helped me to recuperate as due to my wrist injury I was not able to drive and had to rely on taxis to take me to appointments. I was unfortunate enough to have suffered two fractures within one year but the support I have received through my policy and from my Adviser, has softened the blow and proved crucial to my recovery. Jack, Heating and Ventilation fitter, 43 years old – Wood Green, North London, Insurance: Fracture cover – Zurich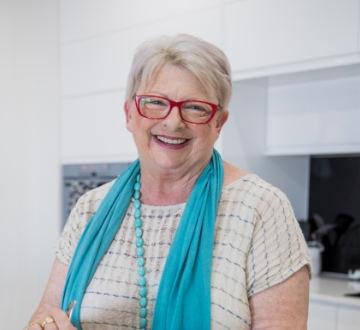 ALISON'S STORY
I love my job as a live-in carer. The hours are long, and I don't have much free time, but by the end of the month my pay is satisfactory. I am hoping to spend my retirement travelling and this is something I am really looking forward to. I am self-employed; therefore it was crucial for me to protect my earnings and ongoing living expenses in case of inability to work. I am grateful to my Protection Adviser for arranging a suitable cover over a year ago. Because of my age when I took out the cover (I was 59 at the time) my options were a bit limited, but still my adviser recommended me a policy with a one-week deferred period. Relying on state benefits was never an option for me as most of the benefits are means tested, and I wouldn't qualify because my savings exceed the threshold. In July 2019, I had developed cataract and following the medical advice I decided not to delay having an operation. Whilst recuperating, the pay-out of £1000 per month through my policy with Holloway Friendly Society helped me to cover my ongoing upkeep costs and costs related to rehabilitation. I am happy I did not have to dip into my savings pot thanks to my Income Protection policy. I am single, therefore I must look after my own financial affairs with extra care. I was unable to work for 6 weeks and now that my eyes have healed, I am back to work and back to what I love doing most! I care for wonderful ladies, some of them centenarians. They can be funny, cheeky and still full of zest for life. The whole claims process went smoothly. All I had to do was to send my medical and financial information via email and my Protection Adviser helped me fill out the claim form.
Alison, carer, 60 years old, Walthamstow – East London. Insurance: Holloway Friendly Society, guaranteed £1000/month in the case of incapacity to work. The client has received payments for 6 weeks.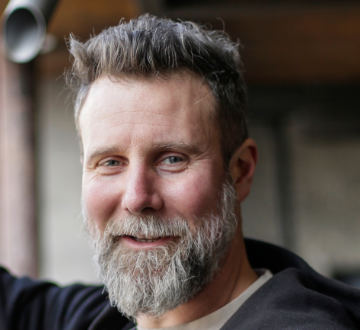 ZIBI'S STORY
I took out a Life and Critical Illness policy back in October 2013 through one of the Umbrella Protection advisers. It was particulary important to me because my work duties are 100% manual. I work as a fitter/assembler in a company producing railings. In July 2018, whilst on holidays in Poland, I had suddenly felt unwell and ended up in a hospital. I had to undergo the by-pass surgery – surgery to divide the breastbone. I consider myself fortunate as I acted promptly and the ambulance was called immediately. I avoided having a heart attack and effectively my life was saved. Umbrella Protect has helped me to report the claim and they have dealt with all the paperwork. The claim's process was not straightforward as the sickness happened in my home country. The claims department at Umbrella Protect had chased up the hospital reports and communicated with the Polish doctors. It was very time consuming and not an easy job to do, therefore I am thankful for their help, especially because I was still poorly and recovering. The claim was reported in October 2018 and was paid out few months later. I have received a payout of £15,000 which helped me enormously with the adjustments after the surgery.
Now I am determined to raise awareness about the imporatnce of having the right cover among my friends and work colleagues. Zibi, fitter /assembler , 57 years old, Greenford Insurance: Legal and General. Zed received £15,000 from Life and Critical Illness policy
These testimonials are real life stories of our clients. Their personal data has been changed to respect their privacy. Photographs are provided for illustration only.